The massacre of over 90 Syrians which caught the world's attention and renewed calls for war against the regime of Bashar al-Assad may have been carried out by rebel fighters,
according to a new report
.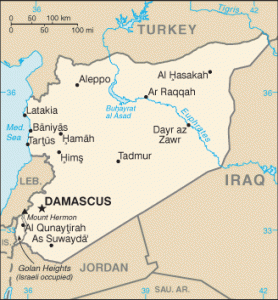 A new report
in one of Germany's leading newspapers, the Frankfurter Allgemeine Zeitung (FAZ), the Houla massacre was in fact committed by anti-Assad Sunni militants, and most of the victims killed were members of the Alawi and Shia minorities, which have been largely supportive of Assad. The reports cites anonymous opponents of Assad who admitted their involvement in the massacre.
According to the report, rebel fighters attacked Syrian army road-blocks in a 90 minute battle, in which dozens were killed on both sides.....read more
http://news.antiwar.com/2012/06/09/report-syrian-rebels-responsible-for-houla-massacre/?utm_medium=twitter&utm_campaign=AntiWarNews&utm_source=AntiWarNews